Buying a business, either a Main Street or mid-market mergers and acquisition business, is a daunting task. CBI only lists and markets businesses that have provided information that you, as a buyer, whether first time or an experienced, seasoned buyer, will need to make a wise decision. You don't waste valuable time on a business that can't or won't provide the information needed to finish a deal.
CBI provides a free, no obligation Business Buyer Discovery session to help you learn the CBI process and steps to buying the right business for you and your future.
CBI has special tools to help you fund a business acquisition, such as Loans4Business, Target Acquisition Program and BORSA (Business Owner Retirement Savings Account). CBI practices the principle of fair dealing for buyers with a transparent, understandable process.
Because the business you really want to buy isn't for sale, the Target Acquisition Program (TAP) developed by CBI TEAM is the best way for you to buy just the right business for you and your family for the least amount of money and on the best terms in the shortest amount of time. TAP is an industry-leading service offering based on the CBI TEAM's 20+ years of experience  helping individuals to secure the American dream of business ownership. The Target Acquisition Program gives YOU, the buyer, important advantages in locating and acquiring your own business under the best possible terms for your particular stage in life and financial situation.
The Advantages Of Buying An Existing Business Include:
Immediate cash flow from an operating business with actual results from operations.
Trained employees are already in place to ensure continuity of service.
Existing licenses and permits, and in many cases, operating leases can be assumed.
Transitional training by the seller ensures smooth operations.
The availability of owner financing can significantly reduce the out-of-pocket expense to acquire a new business.
The Advantages of Buying a Business Through CBI TEAM include:
CBI TEAM has a global marketplace to search for your "ideal" business, either in your backyard, or the location of your choosing!
CBI TEAM professionals have assisted more than 750 buyers in locating their desired business for financial independence and are ready and willing to help you reach your goal!
CBI TEAM will assist you in obtaining the most advantageous financing for your particular situation!
Loans 4 Businesses is a unique service offered to buyers that's modeled after Lending Tree- "When Banks Compete, You Win". Below are some of the advantages for sellers and buyers when using the Loans For Business program.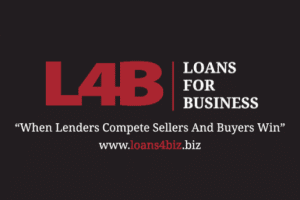 Buyers:
You Have The Support Of CBI TEAM In Preparing Your Loan Application.
You Will Receive Multiple Offers From Which To Choose.
You, With The Assistance Of CBI TEAM, Can Evaluate Multiple Offers For The Best Interest Rates And Terms.
Sellers:
You Will Receive More Cash Upfront.
Reduces The Underwriting Review And Approval Process By Weeks.
Timely Elimination Of Contingencies For Deal Funding.
All Financial Information And Disclosures Are Centralized In An Online, Confidential Deal Room.
"Using the Loans4Biz program was easy, quick and professional. I had over 18 banks respond with competitive loan proposals, both national and local banks. I was provided with contact information and set up meetings with several bank officers. The banks were timely with their responses, professional and provided me with written competitive proposals. I was able to negotiate financing to meet my business needs and established professional business relationships with several banks. I recommend the Loans4Biz program for current and future business owners." –Ron Tacker
"I wanted to give a huge thanks to the Loans4Biz program! I am a current business owner and was looking to expand with a new business venture but was struggling to obtain financing. I was starting to get discouraged after meeting with around 10 lenders and I still couldn't get financed. I was running out of options when I came across the CBI TEAM and spoke with Kelly Tivis. Kelly helped me with my business plan and put together a great packet to send out to many different lenders. Needless to say within a few days we had 6-7 proposals back. I am now in the process of a build-out for our new 'Good Feet Store' in Fayetteville, Arkansas. This is a great program. I really encourage anyone struggling with financing to give them a shot!" –Ryan Gray
(Business Owners Retirement Savings Account)
Use your 401(k) or IRA to Finance your Franchise or Business Start-up
Although not obvious to many, even knowledgeable observers, pension, profit sharing, 401(k), 403(b), other retirement plan and rollover IRA money may be used to fund your own franchise, business start-up or business property. This can be done without distributions, taxes, penalties, or the use of loans. It's sort of a self-venture-capitalization. These transactions are within the clear letter of the law.
There are a plethora of rules separating future retirees from the funds held in trust today and awaiting them at retirement. Distributions are taxed as ordinary income—upwards of 50 percent. Early distributions, prior to age 59½, add a 10 percent penalty tax. The Employee Retirement Income Security Act of 1972 (ERISA) has an ironclad "anti-alienation clause," this means that the future pension may not be used as collateral for a loan. If it is so pledged, it is deemed to be a distribution, therefore taxed. There is an exception for "participant loans," but these are limited to less than 50 percent of the vested account balance or $50,000 and must be amortized over five years or less with quarterly interest and annual principal payments. Loans may not be rolled into or allowed in an IRA account.
The CBI TEAM has formed a strategic alliance with a company that has developed a way to legally move money locked in 401(k) or other IRA accounts directly into a new or established businesses without distributions, taxes, penalties or the use of loans. The money may be used for business acquisitions, franchises, property, equipment or working capital.
If you have funds that are locked in a retirement fund, we can access those funds to help you realize your dream of buying a business through our relationship with this company. Ask your broker for more information on this process.